Get to know the best stories from our Facebook fans!
In 2016 the Australian Embassy will post stories from some of our Facebook fans, who have shared with us their experiences of being a Brazilian in Australia (or an Australian in Brazil!). If you also have a good story to tell, contact us through Facebook!
Stay tuned for new stories on Fridays!
"The most important lesson I learnt from all this was acceptance and mutual respect!"
That's how Rafaela concludes her story about Australia. According to her the experience changed her life. It is true that moving to another county is a great adventure, but as Rafaela says: accepting that every country has its particularities and respecting all these differences are the great secrets for a positive experience.
Rafaela went to Australia for the first time in 2006, when she enrolled in a 'Business Marketing' course to jumpstart a career in hospitality and tourism. Arriving in Sydney she began to live with an Australian family, in a typical 'homestay'.
After some time in the city, Rafaela got a job as a waiter, where she was paid daily and was entitled to meals. She says that, with the money of a day's work she could pay for transportation all week, and could save the rest of the money for any other expenses.
In the second month in the city, Rafaela moved from the homestay to live with friends in an apartment in Manly. It was there where she remained for the most time, and also where she met her husband.
Time passed and Rafaela moved to Canberra with her husband, where he worked in his field at the AIS (Australian Institute of Sports). She and her husband were in town for four years, until 2014, when they decided to take the plunge into a new adventure: traveling across Australia in a caravan! It was a 6 month trip with a blog which shared all the adventures with their friends and admirers!
After eight and a half years of adventures in Australia, they decided that Brazil was the next destination. Today they live in São Paulo, and have not abandoned their passion for traveling – they now run a travel agency!
To check out their blog see: http://www.southsidetravel.com/blog.aspx [in Portuguese]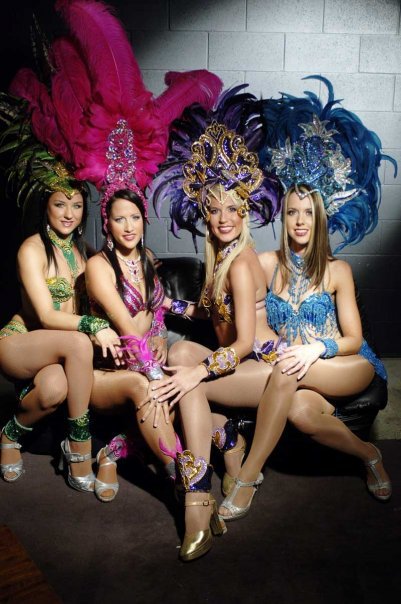 "Samba no pé", a smile on the face, and let's go!
Mishel is an Australian born in Brisbane into a family of dance lovers! Her childhood was surrounded by lots of movement and joy, and when she turned 21, Mishel decided she would like to learn Portuguese, and what better place to do it than Brazil?
Upon arriving in Rio de Janeiro, Mishel decided that the language wasn't the only thing she'd like to learn. She fell in love with dance and ended up spending two years in the country as an apprentice of the samba queens of some of the top Rio samba schools!
Mishel returned to Australia but her passion did not end! In 2014 she was the first Australian in history to be named Queen of Samba and parade in Sapucaí!
After all this success, the dancer lives in Australia managing a samba school, and every year she travels to Brazil with a group of Australians who also want to know the magic of Carnival and Brazilian samba!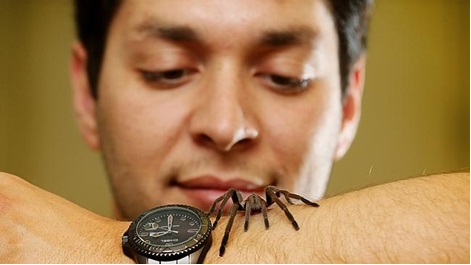 Science in focus!
"Australia offered me great opportunities and today I feel grateful to be able to live in this incredible country and do what I love!"
Renan is a Brazilian that has been living in Australia for three and a half years. After a degree in biology and a Masters degree in animal behavior and biology in Brazil, he decided it was time to experience new things and grow professionally. That's when he had the idea to go live in another country, and, after a lot of research, decided that Australia would be ideal. After all, the fauna in the country is very impressive!
Renan and his wife, Aline, then boarded for this new adventure in Brisbane, and although they weren't fluent in English, they were determined to succeed! After some time in the country with a student visa studying English Renan got some jobs, including one that opened many doors!
It was a position as a research assistant in the department of terrestrial ecosystems in the Queensland Museum, where he began working with ... tarantulas! From his work at the Museum Renan ended up receiving a PhD scholarship to Queensland University to study the potential of Tarantula's venom for pharmaceutical and anti-cancer use!
Renan's research was so successful that he started to see his name emblazoned in large newspapers and Australian TV shows! And his dream doesn't stop there! He aims to be a university professor when finishes his doctorate.
When asked about his experience in Australia, Renan said: The best things about Australia are the professional recognition, the quality of life, the excellent infrastructure of touristic places and the security. We always try to attend events such as concerts, festivals, theatre, cultural activities, etc. Here in Brisbane we can enjoy many free activities outdoors. We love the positive vibe of this city !
Learn more about Renan:
Queensland Museum:
http://blog.qm.qld.gov.au/2013/10/18/collecting-and-studying-tarantulas-in-far-north-queensland-2/
Courier mail:
http://www.couriermail.com.au/questnews/north/queensland-museum-scientists-to-study-60-live-tarantula-specimens/story-fni9r0jy-1226748402381
Totally Wild:
http://tenplay.com.au/channel-eleven/totally-wild/season-22/episode-173
ABC radio interview:
http://www.abc.net.au/news/2016-01-16/tarantulas-milked-to-discover-new-spiders-medical-breakthroughs/7088714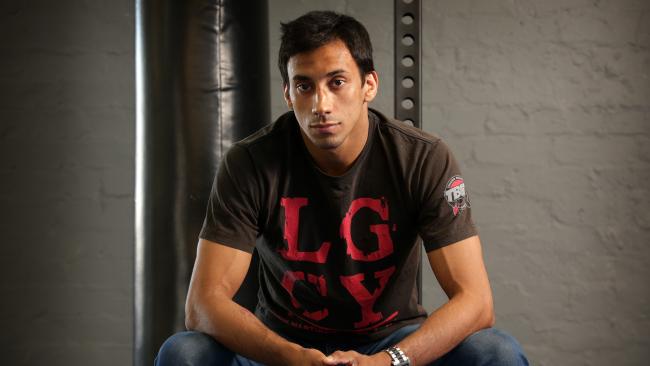 National (and international) hero!
Thiago is a Brazilian born in Rio Grande do Sul, but 12 years ago he decided to go live in another country, and Australia was the chosen one! After a few years living in Sydney, Thiago got Australian citizenship and now still lives in the city, where he teaches Jiu-Jitsu, a sport he has been practicing for many years, and which made him a five time champion in Australia!
Everything was going smoothly when one morning while driving to his gym, Thiago spotted an Indonesian tourist being robbed. He stopped his car immediately and ran to help the boy who had been attacked, bringing him water.
As Thiago and the victim were heading to the police station, they saw the robber, and Thiago then decided to go after him -he managed to immobilize the man and waited until the police arrived on the scene. All this while the criminal was biting the fighter's arm!
Thiago's heroism was not treated lightly. He was the first Brazilian to receive an honor award from the Australian police in an official ceremony acknowledging his heroic deed!
The story resonated in national newspapers in Australia and also in Brazil, and Thiago's Jiu-Jistu skills became even more famous!
Besides all the success, Thiago also has a proud mother in Brazil, who was keen to tell us all about the attitude of her child! After all, his success was well deserved!
http://www.dailytelegraph.com.au/news/jiu-jitsu-champ-thiago-braga-pins-down-alleged-robber-after-being-hit-with-capsicum-spray-in-pyrmont/news-story/0697203c331d66b11d5bc463cfc61c20
http://www.smh.com.au/nsw/australian-jiujitsu-champion-saves-tourist-from-pyrmont-robbery-20150607-ghiib1.html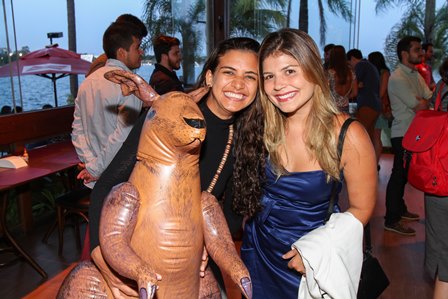 Ecology in Canberra
Carolina always liked to travel and discover the world. Packing up and sailing is no longer a challenge for this Pernambucana who was born in Recife, lives in Natal, graduated in Rio de Janeiro and received her Masters degree in Manaus! Multiculturalism is already a part of her, but now, when facing such a different destination, it seems that she still hasn't realized she's actually going!
Carol was one of the six selected (from over 400 subscribers) to undertake an exchange to Australia to develop a research that will be a part of her PhD.
This month (April) she parts to Canberra, capital of Australia, to study human ecology at the Australia National University, one of the largest and best-known universities in the country.
In her luggage she takes a Masters degree in ecology with vast experience in etnoecology, and also great expectations:
Australia has always been a place that interested me greatly, and I have always heard very positive comments about the country. Also, for my area, it is a leading country. With the combination of excellent professional experience and a greta lifestyle (I always read and heard that the quality of life there is amazing, which makes Australia one of the best places in the word to live), Australia seems like the perfect place.
Carolina learned about the exchange after receiving an email from a website that disseminates exchange opportunities, and from there she decided to dedicate her time to the selection process. As she was traveling when the registration opened, she had to rush to gather all the documentation in time, but the rapid response of the researchers with which she will work in Australia helped a lot. After that, the process flowed naturally. She was called for an interview and soon received the result. Now the adventure begins!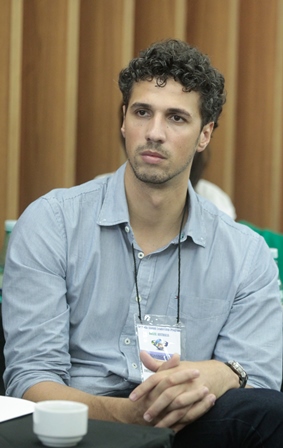 PhD in Sydney: Solar energy!
Lucas Nascimento comes from Florianópolis, where he graduated in Electrical Engineer at the Federal University of Santa Catarina. Since the beginning of college he has been researching solar energy, a topic he has never dropped and which he takes along with him now to his PhD.
During his experience with solar energy, Lucas had the opportunity to meet a group of Australian researchers in the field, who came to Brazil in 2013 from the University of New South Wales to visit Brazilian research centers. There began a contact that he kept over the years, and that has now proven to be very useful, as he could count on the recommendations of these researchers!
With his Australian contacts and a Brazilian mentor who did his PhD in Australia, there were many positive aspects going for Lucas when he signed up for the PHD program.
So he describes the subscription process as quick and clear:
The description of the process was very clear regarding the documentation needed and the rules to apply. Once I received the application form, I contacted UNSW and they promptly responded showing their interest in hosting me. Soon after that I began to prepare the documentation. So it was a super quick process. About one to two weeks to close the entire application.
With all this relationship with Australia, Lucas expectations could not be higher:
When we specialize a lot in an area, what we want most in the world is to go to a place that has a center that is super specialized in what we do. And UNSW was the first university in Australia to create a specific course of solar engineering. And the person who helped build this course was an Australian researcher named Martin Green, who is the lead researcher in the world in the solar energy field. I'm going right to his lab! And what is my expectation? I have no words! The highest possible. To be able to represent my country and meet the expectations both of our Florianópolis research group, and the Australians hosting me.
Lucas is going to Australia without forgetting what he will bring back to Brazil after this journey:
We expect to have at least two international articles showing the synergies between Brazil and Australia. As the two countries are very similar, for example, in agriculture, we also have much in common in solar energy: the same climate, very similar levels of radiation, etc. So the results are very similar when comparing Brazil and Australia in my area of ​​research. And the idea is to draw this comparison between the two countries. Basically, these two articles are expected to follow this line of research, and what happens after that I do not know exactly, but to start, I think these articles will consolidate a good partnership.
We wish Lucas the best of luck!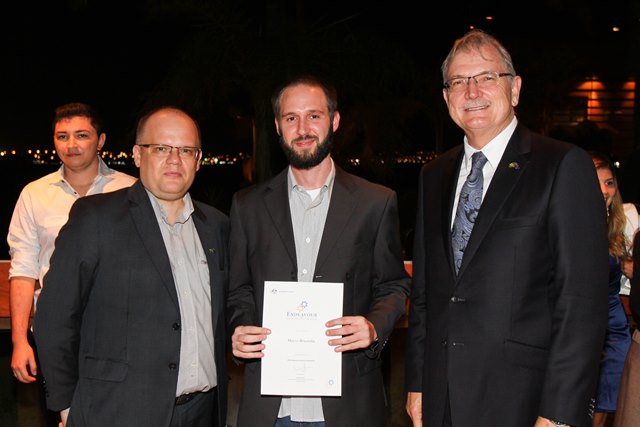 Destination Adelaide
Marco is a Citizen of the World. He is 28, originally from Curitiba, but hasn't lived there for some time now. He spent 8 years on the coast of Paraná, where he graduated in oceanography and did his Masters in zoology and marine biology. Marco then moved to São Sebastião and currently lives in Santos, SP, where he is undertaking a PhD in Marine Science.
After all this history, it is not surprising that Marco has chosen Australia as a destination for the development of his doctoral research. According to him it was the country's know-how and the quality of the Australian researchers in this area that attracted him, not to mention, of course, the great variety of marine life that exists in the country.
For Marco, the selection process for the Endeavour scholarships program was very intuitive:
The registration requires a certain dedication because there are several legal and academic processes that need to be undertaken, such as recommendation letters. The whole process needs to be done correctly, with care and time. But if you have the dedication, the process becomes easy.
Marco will soon begin studying at the University of Adelaide, in the Department of Biological Sciences in the area of ​​Climate Change. He'll be there for six months, and when he returns to Brazil he'll still have two more years of study to complete his doctorate.
We hope to Marco much success and welcome him to Australia!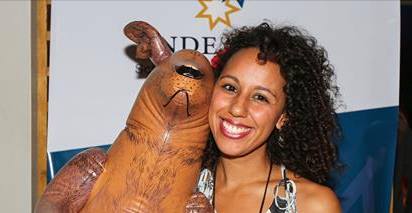 Two years in Melbourne to make the world a better place
Carolina is 26 years old and was born and raised in São Paulo. She graduated in Social Communications with specialization in Public Relations from USP, where she also attended the school of Communication and Arts. Prior to graduation Carolina undertook a 1 year exchange in Chile: "it was an incredible experience and it changed me a lot, as it was the first time I left Brazil, so the experience opened my mind". Carolina also says that it was then that she fell in love with the international area and realized she would definitely want to study abroad again.
After graduating, Carolina decided to engage in the area of ​​social responsibility, using her communication skills in the not for profit sector. She then started working for a NGO called Cidadão Pró Mundo, as a volunteer, and remained with them for two years. The NGO gives English lessons to children, young people and disadvantaged adults. The project impacts more than 1,500 people and has more than 600 volunteers.
It was after leaving this job that Carolina decided to devote herself to finding another exchange to continue her studies. After much research she eventually found the Endeavour Program. Carolina says it was Australia that chose her, because she really didn't imagine that she would one day do her Masters there. After that she spent a year and a half preparing: gathering all the documentation to have everything ready for the moment of the application.
Carolina chose a Masters in Development Studies in Melbourne. This is a Masters by course work, so she didn't need to present a research project. She'll complete all two years of the course in Australia, and intends to do an internship in an international agency of Australian development. This is allowed in the program, and that was one of the reasons that made her choose Melbourne:
It will be a new world full of opportunities! I want to enjoy everything that the University and Australian culture have to offer. It is a unique learning opportunity and I am aware of the responsibility that entails too. It is the realisation of a dream.
When she returns, Carolina hopes to develop three projects: The first is to establish cooperation with USP (University of São Paulo), in the Centre for Social Responsibility, Sustainability and Communication, developing projects with partners in Melbourne. The second would be to conduct a project called "Talking to Australia" in partnership with the NGO in which she worked. In the project, the NGO's students would contact and talk to real Australians. The third is to work in the area of Social Responsibility.
We wish much success to Carolina!