About Australia
Find information about trade in Australia, international relations, economy, environment, government, indigenous peoples, science, culture, and much more.
The ambitious trade policy of the Australian government is geared to increase economic activity, job creation and the achievement of fair business in the international market. All this contributes to more jobs, higher offer for consumers and a higher standard of living for all Australians.
Australia in brief provides an authoritative overview of Australia\'s history, the land, its people and their way of life. It also looks at Australia\'s economic, scientific and cultural achievements and its foreign, trade and defence policies.
You can also learn more about Australia, its government and its economy in the Australian Government portal​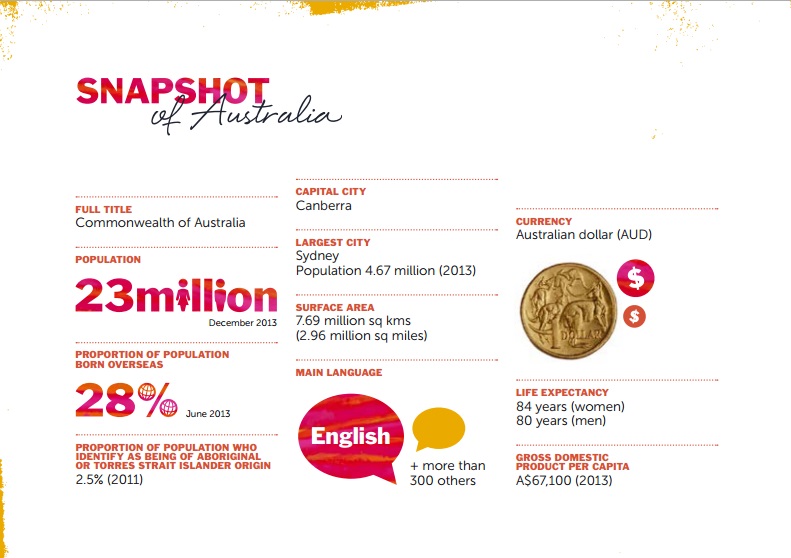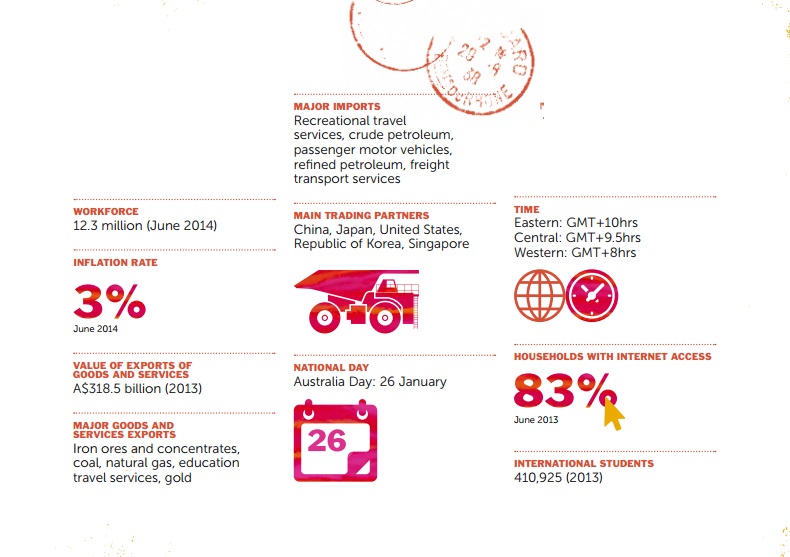 Australia and the world
Learn how Australia advances it interests internationally.
See how Australia is bringing creativity, energy and a practical problem-solving ethos to the United Nations Security Council.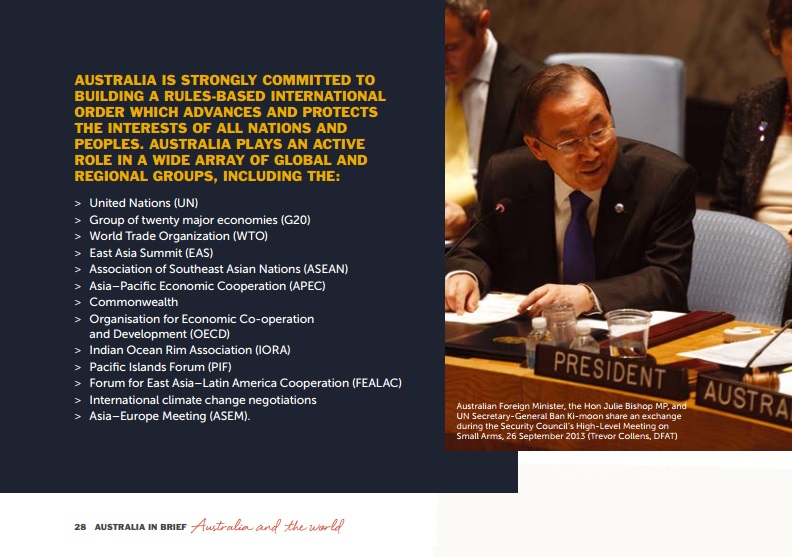 Trade at a glance
Australia has an export-oriented economy, with a strong focus on minerals and energy, premium quality agricultural and services products, innovation and creativity. The Australian Government`s ambitious trade policy is geared towards increasing economic activity, creating jobs and getting a fair deal for Australia in the international marketplace.
Trade at a Glance provides an overview of Australia\'s trade with the world.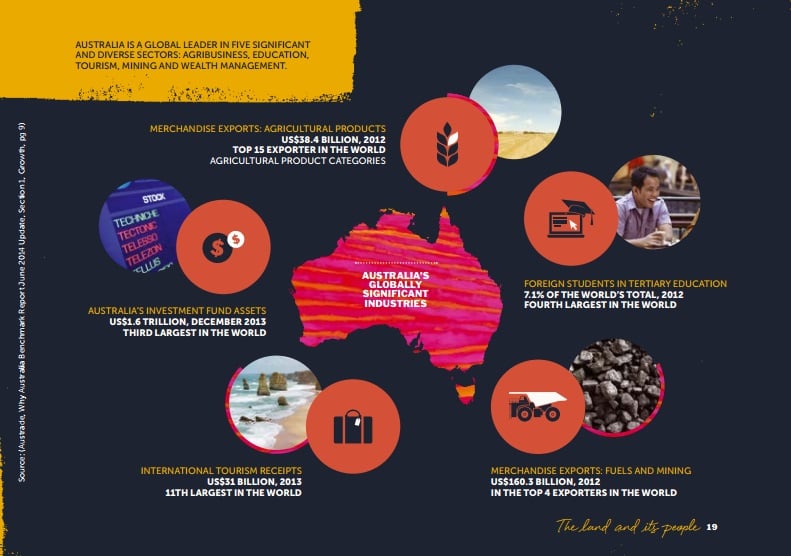 Australian stories
Discover wonderful and heart-warming stories about Australia and its people in the Australian Stories website, with over 200 articles from themes such as Australian identity, history, Indigenous culture, music and performance, natural environment, and the visual arts and crafts.
This video snap-shot of Australia in the new millennium highlights Australia\'s role in international relations, our vibrant economy and trade, and our unique places and people.