Welcome to the official website of the Australian Embassy in Brazil. Find out more here about Australia, its culture, history, economy and people; how to apply to visit, study or work in Australia; and about the relationship between Australia and Brazil - and much more!
Human Rights Day – 10 December 2016
On 10 December 2016, we commemorate Human Rights Day. It was on this day 68 years ago that the United Nations General Assembly adopted the Universal Declaration of Human Rights.
Australia's commitment to human rights is enduring. We are a founding member of the United Nations and we have been an advocate for its purposes and principles ever since. Our commitment reflects our national values. This year, Human Rights Day calls for everyone to stand up for someone's rights #standupforhumanrights. We must continue our commitment to ensuring that all people are entitled to respect, dignity and protection of their rights. It is with this commitment that Australia is campaigning for a seat on the United Nations Human Rights Council for the 2018-2020 term. If elected, Australia will be a principled and pragmatic Council member, engaging constructively with Member States, playing a bridge-building role and working to find practical solutions that have lasting effects for the most vulnerable groups.
For more information see our page on Australia's candidacy for the United Nations Human Rights Council 2018-2020.
COALAR Australia – Latin America Young Entrepreneur Award
The Council on Australia Latin America Relations (COALAR) recently launched the Australia-Latin America Young Entrepreneur Award. Applications opened on Thursday 1 December 2016 and close on Monday 23 January 2017 at 12 noon AEDT. A prize will be given to a young Latin American entrepreneur and an Australian entrepreneur with good ideas about how to strengthen relations between Latin America and Australia, and positively influence the lives of those living in both regions. The prize includes AUD 5,000 in cash to contribute towards realising the business idea, and airfares to the awards ceremony in Australia.
Further details are available here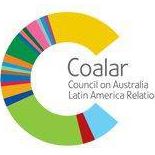 2017 Australia – Brazil PhD Research Internship
The Department of Education at the Australian Embassy is offering an exchange opportunity for students who are in their first, second or third year of a doctorate, in Brazil. There are five positions available to undertake two months of research in Australia between June and August 2017. Applications will be open from 14 November 2016 to 18 December 2016.
Further information is available in the Application Guidelines.
For information about how to find a supervisor in Australia, see the Program Handbook.
In order to apply, fill in the Application Form (Phase I).
Learn more about our previous scholarship winners here.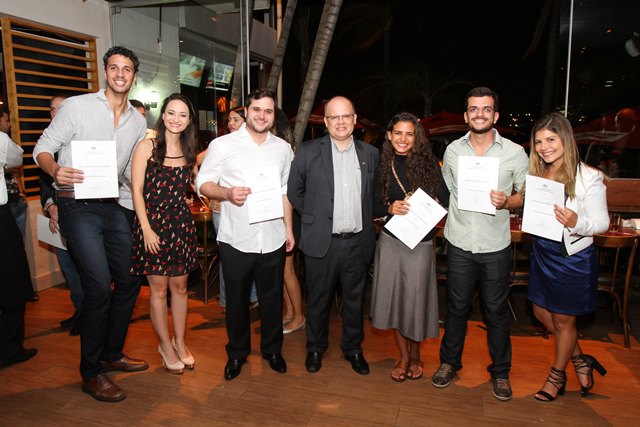 Scholarship winners from the 2016 Australia – Brazil PhD Exchange Program, with Education Counsellor, Mr Niclas Jönsson, at an alumni event promoted by the Australian Embassy, Brasilia (18/02/2016)

Vacant position at the Australian Embassy in Brasilia: Driver
Applications closing Date: 09/12/2016
The documentation for this position will be available only in English.

Direct Aid Program (DAP)
The Direct Aid Program (DAP) is a flexible, small grants program funded by the Australian Government and managed by the Department of Foreign Affairs and Trade. The goal of DAP is to advance developmental objectives and address humanitarian hardship in developing countries, while at the same time fulfilling Australia's international relations and public diplomacy objectives.
More information about DAP can be found on our Development Cooperation page.

Electronic Tourist Visas
The Australian Government has expanded its electronic tourist visa (known as e600 - Tourist Stream Visa) to citizens of Brazil to provide a more convenient and streamlined service. More information.

Australian Citizens
Need our help? For consular assistance, please call – any time, any day – one of the following:
Australian Embassy in Brazil: +55 (61) 3226 3111
Consular Emergency Centre in Canberra: +61 2 6261 3305 or toll free (local call cost only in Australia) 1300 555 135
If you have trouble dialling from within Brazil, check that you are using the correct dialling and operator codes.
Contact details for the Australian Consulate-General in Sao Paulo and the Consulate in Rio de Janeiro can be found in the \'About Us\' section, and contact details for the tourist police in these cities are listed in the 'Where to get help' section of the Australian Government's travel advice for Brazil.
We encourage all Australian travellers and residents in Brazil to:
Registering with the Australian Embassy in Brazil is very important. This information will help us to contact or find you in an emergency - whether it is a natural disaster, civil disturbance or family emergency. It may also be used to pass other information to you such as important travel advice updates, notice of elections and information on other matters relevant to travellers and expatriates.

To get the latest information about travelling and living in Brazil, read the:

Lost or Stolen Passports
Has your Australian passport been lost or stolen in Brazil? Report it online or to the Embassy (contact details above). You may need to obtain an Australian passport in Brazil. More information is available on the Australian Passports Office website.