Welcome to the official website of the Australian Embassy in Brazil. Find out more here about Australia, its culture, history, economy and people; how to apply to visit, study or work in Australia; and about the relationship between Australia and Brazil - and much more!
National Reconciliation Week (NRW) 2017
National Reconciliation Week runs annually from 27 May – 3 June. These dates mark two milestones in Australia's reconciliation journey: the 1967 referendum and the historic Mabo decision, respectively. In 2017, we reflect on two significant anniversaries in Australia's reconciliation journey - 50 years since the 1967 referendum, and 25 years since the historic Mabo decision. The 1967 decided that referendum decided that two references in the Australian Constitution that discriminated against Aboriginal people should be removed. The Mabo Case was a significant legal case in Australia that recognised the land rights of the Meriam people, traditional owners of the Murray Islands (which include the islands of Mer, Dauer and Waier) in the Torres Strait. The theme for #NRW2017 is 'Let's Take the Next Steps'.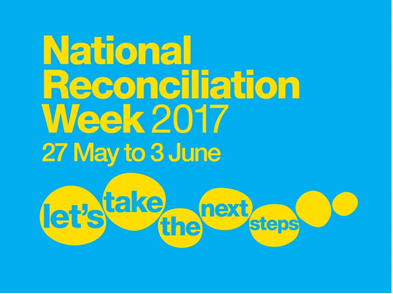 Water Data Challenge
Australian led initiatives under the High Level Panel on Water are ramping up. The Water Data Challenge launched on World Water Day 22 March 2017 is seeking proposals by 31 May 2017. This challenge aims to improve the access to information that is so crucial to ensuring that farmers thrive - especially in lower-income settings - and water resources are managed well. Early stage awards for the best proposal are up to AU$ 250.000,00. Are you interested? Aplly!
6th Australia Film Festival
The sixth edition of the Australian Film Festival will take place in Rio, from 17 - 29 May, at the CCBB . The festival is an immersion in the Australian culture, through outstanding cinematographic productions in the country. Between classics and recent movies, the show has several genres and classifications, such as: The Great Gatsby, In the Heart of the Sea, Moulin Rouge, Shine and more. After Brasilia, Rio de Janeiro will host the Festival! Check the complete schedule.
See you there!
Using an Education Agent
Education agents provide a valuable service for students and most operate with the highest levels of integrity. However, some agents in this region have not provided services to students in an honest way. If you have been affected, you should contact the institution in Australia with which you were intending to study for more information.
Stay safe when using education agents by:
understanding any fees and charges before you sign a contract, enter into an agreement or make a payment. You should also get a receipt for any payment you make.
using an education agent supported by the institution you wish to study at. You can find a list of supported agents on most providers' websites.
asking questions about your course and provider. Your agent must be able to tell you about your potential studies.
asking for information about your agent, including their website address, whether they have connections with other providers, how to contact them and whether they have connections or ties with other organisations operating in your country or in Australia.
contacting your education provider directly if your agent's behaviour doesn't seem right.
If you believe that your education agent has committed a crime, such as fraud, please report this to the police.
This fact sheet contains important information for student visa holders about living and studying in Australia, including your consumer rights and responsibilities as an international student and key things you should know before and during your study.

Direct Aid Program (DAP)
The Direct Aid Program (DAP) is a flexible, small grants program funded by the Australian Government and managed by the Department of Foreign Affairs and Trade. The goal of DAP is to advance developmental objectives and address humanitarian hardship in developing countries, while at the same time fulfilling Australia's international relations and public diplomacy objectives.
More information about DAP can be found on our Development Cooperation page.

Electronic Tourist Visas
The Australian Government has expanded its electronic tourist visa (known as e600 - Tourist Stream Visa) to citizens of Brazil to provide a more convenient and streamlined service. More information.

Australian Citizens
Need our help? For consular assistance, please call – any time, any day – one of the following:
Australian Embassy in Brazil: +55 (61) 3226 3111
Consular Emergency Centre in Canberra: +61 2 6261 3305 or toll free (local call cost only in Australia) 1300 555 135
If you have trouble dialling from within Brazil, check that you are using the correct dialling and operator codes.
Contact details for the Australian Consulate-General in Sao Paulo and the Consulate in Rio de Janeiro can be found in the \'About Us\' section, and contact details for the tourist police in these cities are listed in the 'Where to get help' section of the Australian Government's travel advice for Brazil.
We encourage all Australian travellers and residents in Brazil to:
Registering with the Australian Embassy in Brazil is very important. This information will help us to contact or find you in an emergency - whether it is a natural disaster, civil disturbance or family emergency. It may also be used to pass other information to you such as important travel advice updates, notice of elections and information on other matters relevant to travellers and expatriates.

To get the latest information about travelling and living in Brazil, read the:

Lost or Stolen Passports
Has your Australian passport been lost or stolen in Brazil? Report it online or to the Embassy (contact details above). You may need to obtain an Australian passport in Brazil. More information is available on the Australian Passports Office website.