Embassy of Australia
Brazil
Charge d'Affaires
Mr Doyle commenced as Charge d'Affaires in Brazil in June 2018.
He was Australian Ambassador to Timor-Leste from February 2014 to February 2018. Before taking up that appointment he was Assistant Secretary, European Union and Western Europe Branch in the Department of Foreign Affairs and Trade, a position he held from 2011 to 2013.
He was Ambassador to Turkey (also accredited to Azerbaijan and Georgia) from 2007 to 2010.Mr Doyle was Deputy Head of Mission in Kuala Lumpur from 2005 to 2007. Before that he was Counsellor and head of the Political and Economic Section in Kuala Lumpur from 2003 to 2005.
His earlier overseas postings were to Dhaka (1997-2000), Beijing (1992-94) and Damascus (1990-92).
In Canberra, Mr Doyle has held a range of positions including Director, People Smuggling, Refugee and Immigration Section from 2001 to 2003 and Executive Officer in the Corporate Planning Section in 2001. He has also worked on South and South-East Asia issues (Myanmar, Thailand and regional issues).
He was educated at the University of Queensland and holds Bachelor of Law and Bachelor of Arts (Honours) degrees.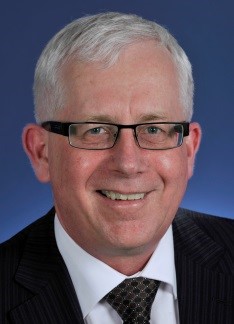 Public Holidays
2018
1 January - New Year's Day (in-lieu)
12 February - Carnival
13 February - Carnival
30 March - Good Friday
02 April - Easter Monday
28 May - Reconciliation Day
7 September - Brazil Independence
12 October - Nossa Senhora Aparecida's Day
2 November - All Soul's Day
25 December - Christmas Day
26 December - Boxing Day
27 December - Additional DFAT Holiday
28 December - Additional DFAT Holiday
29 December - Additional DFAT Holiday