Embassy of Australia
Brazil
Head of Mission
Australia's Ambassador to the Federative Republic of Brazil is Mr John Richardson. He has previously served as Australia's Ambassador to Argentina, Paraguay and Uruguay (2008 - 2011), and as Deputy Head of Mission in Bonn, Berlin and Bangkok where he was also Permanent Representative to the United Nations Economic and Social Commission for Asia and the Pacific.
Prior to taking up his current appointment, Mr Richardson was State Director, Victoria, for the Department of Foreign Affairs and Trade. He has held a wide range of Canberra-based positions including as Assistant Secretary responsible for Canada and Latin America; Diplomatic Security; North-East Asia; and Trade Strategy.
Mr Richardson's career has had a strong focus on Asia and Australia's economic relationship with the region. He studied Japanese, economics and politics at the Australian National University, spent several years in Japan around his student years and was Japan analyst at the Australian Treasury for three years.
Mr Richardson played a key role in the initial development of the Asia Pacific Economic Cooperation initiative from 1988 to 1993, returning to APEC in 2006 for Australia's host year in 2007. He earlier established the Pacific Economic Cooperation Council's Minerals and Energy Forum.
Mr Richardson has studied Japanese, German, Spanish and Portuguese.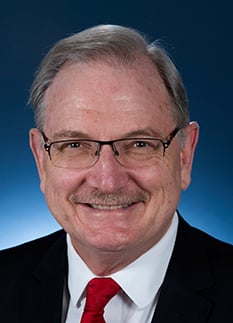 Public Holidays
2018
1 January - New Year's Day (in-lieu)
12 February - Carnival
13 February - Carnival
30 March - Good Friday
02 April - Easter Monday
28 May - Reconciliation Day
7 September - Brazil Independence
12 October - Nossa Senhora Aparecida's Day
2 November - All Soul's Day
25 December - Christmas Day
26 December - Boxing Day
27 December - Additional DFAT Holiday
28 December - Additional DFAT Holiday
29 December - Additional DFAT Holiday